The intriguing theft of the Irish Crown Jewels
Inside a safe in the Office of Arms in Dublin Castle were kept the regalia of the Grand Master of the Order of St Patrick. The jewels formed a star with eight points, and a cross of rubies in the centre and had been the property of Queen Charlotte, but King George IV had given them to Lady Conyngham, his mistress. On the death of the King, Lady Conyngham apparently returned them to the Queen, who, not surprisingly, did not wish to keep them. She gave them to her son, the new King William IV. The king had a delicate problem about what to do with them, but thought that they would form a fine ceremonial badge for the Order of St Patrick and for the Lord Lieutenant of Ireland to wear on ceremonial occasions.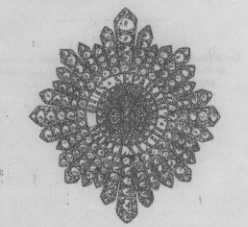 The Diamond Star
Responsibility for the jewels' safe keeping rested with Sir Arthur Vicars who held the post of Ulster King of Arms and was an expert in genealogy. In June 1907, Vicars and many others in Dublin were looking forward to an official visit by King Edward VII the following month but the workload of the preparations soon gave way to scandal and horror when it was discovered that the jewels had apparently been stolen from the safe without any trace of forced entry. The jewels were valued at £14,000 at the time, a considerable sum in today's money.
The Royal Irish Constabulary took up the investigation, without success, and Detective Chief Inspector John Kane of Scotland Yard was called in to assist. He investigated, and compiled a report, but the jewels were never recovered, and nobody was ever prosecuted for the crime.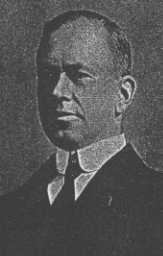 John Kane
Suspicion fell on a number of characters, including Francis Shackleton, brother of the famous explorer, who had lived in Sir Arthur Vicars' house in Dublin, and Richard Gorges, a disgraced army officer who later killed a London police officer. Sir Arthur never shook off the disgrace of failing to safeguard the jewels, despite the efforts of friends and relatives in high places. He was murdered by the IRA in 1921, the year before Ireland gained its independence.
Back to top More Stories Home Encyclopedia Contact us